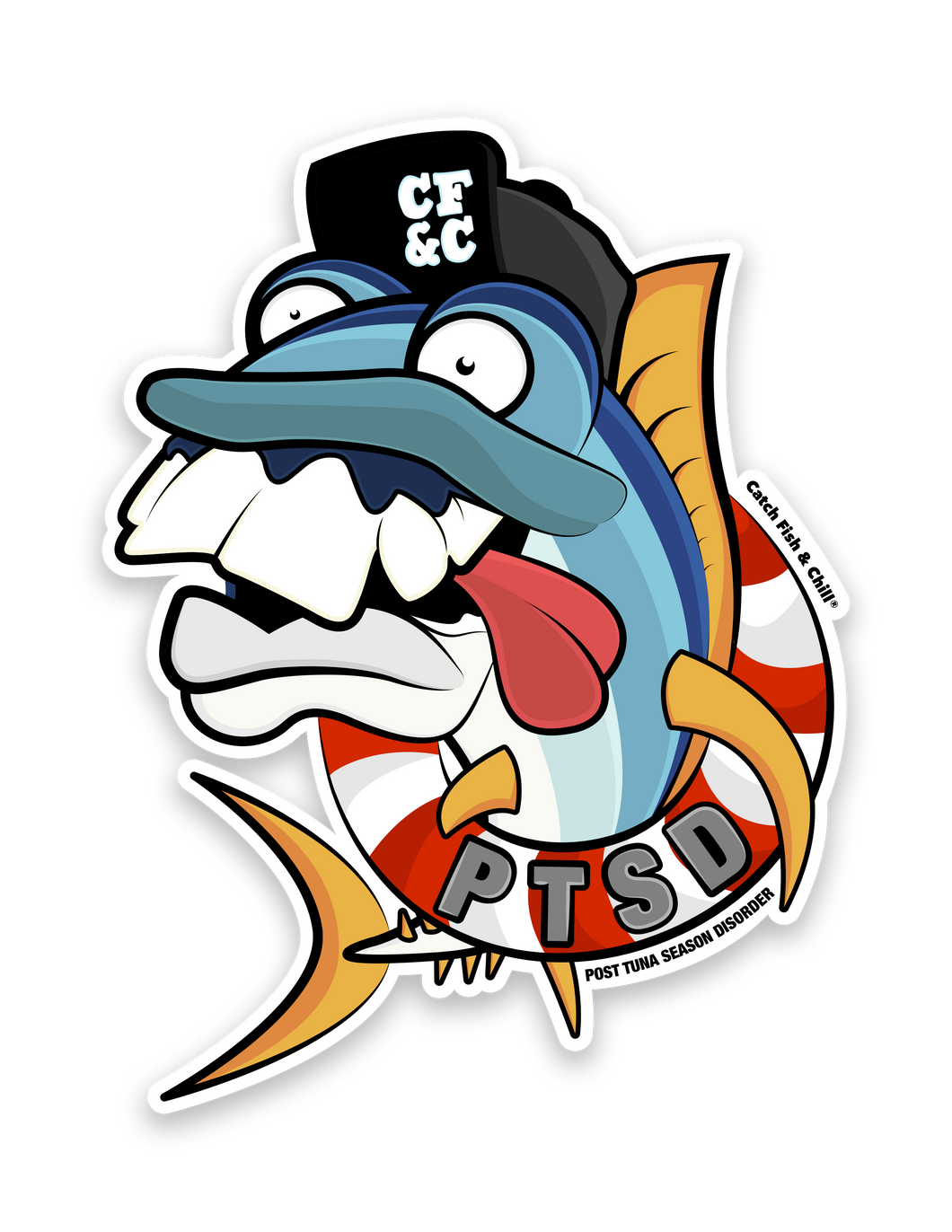 CF&C Post Tuna Season Disorder Sticker
CF&C Post Tuna Season Disorder Tuna Sticker is another 💯% OG #catchfishandchill creation straight from lab de Carlitos ..  Any serious Tuna fishermen could possibly come down with a little Post Tuna Season Disorder when the season ends. If you suspect that be the case, show your favorite tuna fisher some love & help ease their Post Tuna Season Disorder with this dope PTSD sticker !!  strictly talking about fishing here. God Bless the Vets!  
Put em on Notice!! Let em know what its all about!! The Fishing & Chilling Lifestyle is taking the World by Storm!! We bring the Chillest Vibes!!! Join the Fish Chilling Family & throw a few of these in the cart!! We got nothing but love for ya!! Rep the life you just never know where a fellow Fish Chilla might show up!!
 Removable, individually die-cut vinyl Ideal for smooth flat surfaces 1/8 inch white border around each design Premium vinyl UV Protection  years from peeling, cracking , or fading!! #catchfishandchill #catchthese